There are many ways to participate in worship at Good Shepherd.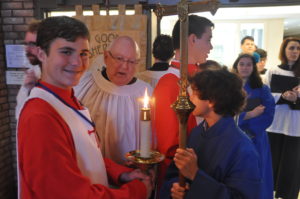 Acolytes participate in the service as assistants to the clergy. This ministry is for both children (5th grade and up) and adults, and provides young people the opportunity to serve in a visible capacity in important worship roles. Contact John Merchant, 703-256-3650, merchantj@verizon.net.
Altar Guild is comprised of five teams of men and women who prepare the altar for Sunday worship, weddings, funerals, and other services on a rotating basis. Contact Mary Helman, maryberghelman@gmail.com, or Kate Kroehler, ekatherinek@aol.com.
Baptism Ministry provides support and a beautiful banner for each newly baptized person. Contact Meg Przybylski, gschoirmusic@gmail.com.
If you wish to schedule a baptism, contact the church office at 703-323-5400 or officemanager@good-shepherd.net.
Flower Guild creates beautiful floral arrangements every week for the nave and children's chapel, as well as special displays for Christmas and Easter. Upon special request, the guild does arrangements for weddings, funerals, and receptions. Read more about the Flower Guild. Contact Peggy Morris, 703-426-2496, peg.morris@verizon.net.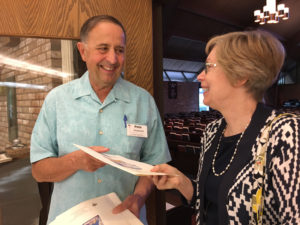 Lay Eucharistic Ministers (LEMs) assist clergy by administering the chalice at communion. They also participate in the Leewood Ministry and visit those homebound or ill. Contact David Jones, 703-978-8564, dcjones2@cox.net.
Lay Intercessory Ministers (LIMs) and Lectors. Lay readers actively participate in the services. Lectors read the appointed lessons for the day. Lay Intercessory Ministers lead the prayers of the people. Contact Howard Lincoln, 703-426-2926, howard.s.lincoln@verizon.net.
Music Ministries. Music is an integral part of worship, with choirs from age 4 and up, handbells, brass ensemble, and special service music and major works. Contact Carleen Dixon Webb, Director of Music Ministries, at 703-323-5400, ext. 107, or musicdirector@good-shepherd.net.
Ushers greet the congregation and assist during the service as needed. Contact Ed Post, 703-978-1190. epost@cox.net.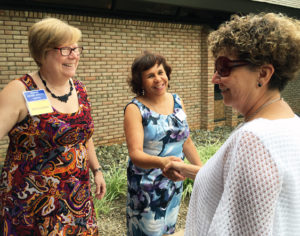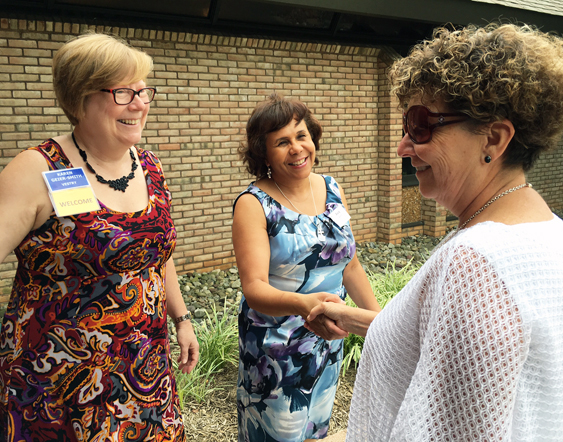 Wedding Coordinators assist the priest with wedding ceremony logistics. Contact Linda Kay, 703-978-2295, lindak@phe.com.
If you wish to get married at Good Shepherd, contact the church office at 703-323-5400 or officemanager@good-shepherd.net.
Welcoming Ministry greets the congregation as they arrive, and provide assistance to guests and newcomers as needed. Contact Kathy Moore, kmooreslp@yahoo.com.