Concert Series
This is the 5th fabulous season of concerts by prominent regional and national artists, with something to fit every music taste. Join us for a special season with three superb concerts, and an additional two special performances at no additional cost. Season Tickets and single tickets are on sale now at www.brownpapertickets.com/event/2561554.
A special feature of each concert performance is a free reception with an opportunity to meet and mingle with performers, and enjoy fabulous appetizers.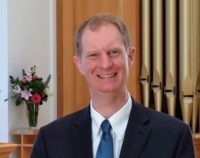 Christopher Betts, organist, Sunday, Oct. 23, 2016, 6 p.m.
Organist Christopher Betts presents works by Bach, Handel and Howells on the Good Shepherd organ. Born and educated in the United Kingdom, Mr. Betts is a graduate of Oxford University and served as organist at several English cathedrals before moving to the U.S. He was organist at Washington National Cathedral and is presently Music Director at the Church of the Redeemer in Bethesda, MD. For a sample of Mr. Betts plaing the famous Widor Toccata, click here.
Advent Lessons & Carols, Sunday, Dec. 4, 2016, 6 p.m.
Following in the beloved Kings' College Choir tradition, the Good Shepherd choirs and bells will present a beautiful candlelight service of Advent music and readings. The service features anthems sung by the choirs and Advent hymns and readings. The service is followed by a festive reception. There is no admission charge for this program.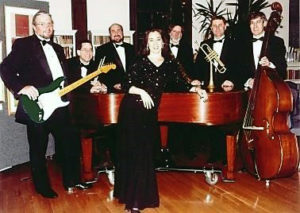 Night and Day Valentine Concert, Sunday, Feb. 12, 2017, 6 p.m.
Our popular Valentine program features the swing band Night and Day in an evening of love songs and dance tunes for all to enjoy! Enjoy music from the Great American Songbook, in jazz, swing and big band style. The event features delicious food, drinks, and music in an intimate cabaret setting in the Parish Hall.
Fauré Requiem, Friday April 14, 2017, 7:30 p.m.

The Good Shepherd Senior Choir performs the exquisitely beautiful setting of the Requiem by Gabriel Fauré on Good Friday evening. This chamber edition, scored for choir, organ, harp, violin, and cello, will be integrated into the Good Friday Service to enhance the liturgy. There is no admission charge for this service.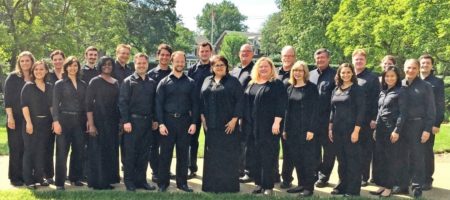 Choral Arts Chamber Singers, Sunday, May 21, 6 p.m.
The chamber ensemble from the nationally renowned Choral Arts Society of Washington, under the direction of Scott Tucker, will present a program of music from Renaissance to contemporary. The Choral Arts Chamber Singers have performed throughout the region and will be featured on the concert series at the historic Dumbarton Church and the Choral Arts Society.
Season tickets
You can buy season tickets now at a discounted rate of $60 adult/ $40 student; see www.brownpapertickets.com/event/2561554. Single ticket sales at $25 adult/$15 student will be available at the door and will be online in October.
Become a Friend of Music
This concert series is made possible and kept affordable by generous contributions of music lovers like you. Become a Friend of Music and help enhance the musical and spiritual life of the community by providing an opportunity to hear renowned local and regional artists at the Church of the Good Shepherd. Become a Friend of Music!