Vestry Election January 29
To read about each of the candidates, click here. The Roll of Eligible Voters will be available on the table in front of the Bell Tower for your review each Sunday through January 22. If you do not find your name on the roll of eligible voters, please contact the church office. The polls on January 29 will open after the 8:00 a.m. service and close 30 minutes after the conclusion of the 10:15 a.m. service. The annual meeting will be held on February 5 after the 10:15 service.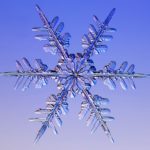 Snow Policy: If Fairfax County Public Schools are closed, the church office is closed and all daytime activities are cancelled. In the evening and on weekends, if NOVA is closed, all activities are cancelled. For news about Sunday services, call the church office at 703-323-5400 and dial ext.123, look for a Constant Contact email with details or look on this page.