Shrove Tuesday Pancake Supper Tuesday, February 28
Fun for families and friends of all ages!
6:00-7:30 p.m.
Pancakes, sausages, applesauce, and King Cakes!
Raffles for Beads! Music! Pancake Races!
Come and join us!
On Ash Wednesday, March 1, the Imposition of Ashes with the Holy Eucharist, Rite II will be held at 12:00 and 7:30 p.m.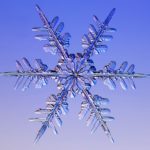 Snow Policy: If Fairfax County Public Schools are closed, the church office is closed and all daytime activities are cancelled. In the evening and on weekends, if NOVA is closed, all activities are cancelled. For news about Sunday services, call the church office at 703-323-5400 and dial ext.123, look for a Constant Contact email with details or look on this page.